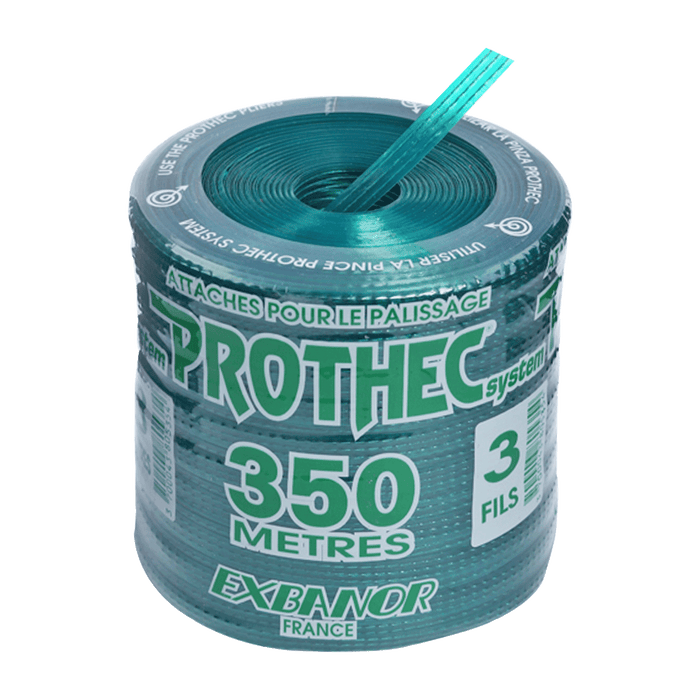 Prothec Firm Tie
Sale
Sale
Original price
$ 29.99
-
Original price
$ 29.99
The unique design of the Prothec Tie combines large width and expandable embossed finish, which prevents girdling and other vine damage.
Great for mature vines and fruit trees
Firm tie (green)


Degradation: 8-10 months

Armature: 3 Wires 28/100
Width: 8 mm.
Length: 350m/1,100 ft.
Embossed Finish:

Expandable tie to prevent girdling
Recommended uses

 Tie for annual pruning of vines over 3 years with heavy fruits load
Suitable for all types of pruning (Guyot, Arcure, Chablis, Pergola, Cordon de Royat, etc.)
For annual trellising of fruit trees and climbing plants with heavy fruits load (kiwis, avocados, etc.)
Degradation:
Does not depend on weather conditions
Reduces labor costs as it is easier to pull vine shoots when pruning
For optimal use of the ties, we recommend using the manual Prothec plier.