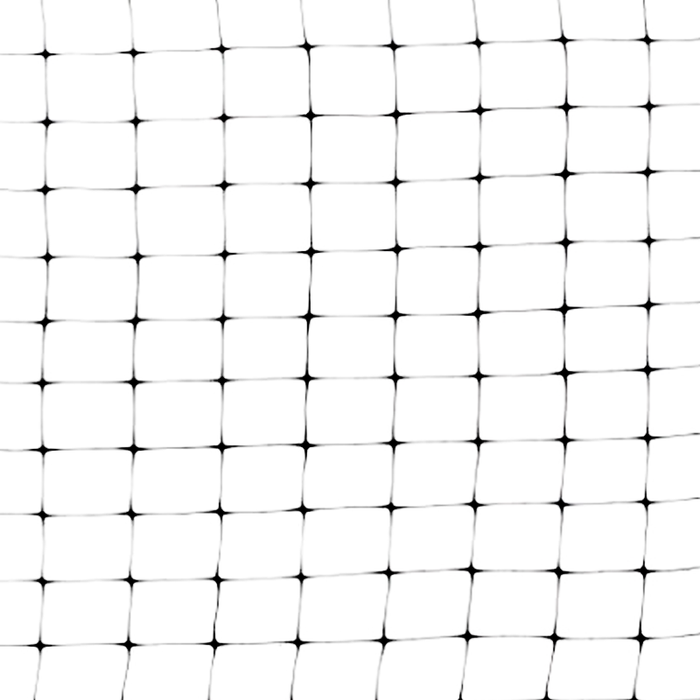 Extruded Bird Netting
Sale
Sale
Original price
$ 225.00
-
Original price
$ 350.00
Protect your investment with high-quality netting.

We supply extruded, plastic bird netting that features UV stabilized black colorant. This colorant pledges long-lasting protection for your valuable crops.
Sizes Available:
14' x 500'
14' x 1,000'
42" x 5,000' (used as side netting)
Polymer Type: Polypropylene
Structure: Quadrangular
Color: Black
Benefits: 

Economical solution to improve crop yield

Weather-resistant

Non-toxic, non-chemical humane solution

Non-corrosive

Lightweight and easy to cut to size

Durable and Reusable

Washable

UV Stabilized for longer life, 3-5 Year Life Expectancy

Made in the USA from 100% Selected Resin
Applications:
Crop Protection

Bird Control

Ideal cover for small garden ponds

Protection for ornamental fish from predatory birds

Airplane hangers

Production plants

Fish ponds and hatcheries
Bird netting protects your crops and fruit from costly bird damage. Jim's Supply carries high-quality netting for bird control. Bird netting can be used for crop protection for a variety of fruits and vegetables, although most of our customers use it to protect their grapes.
Our large mesh bird net is flexible and an easy-to-use net specially designed for bird control. This lightweight bird netting can be draped over fruit trees, vegetable beds, or grapevines. Its black color blends into the natural landscape. The netting is strong enough to resist tangle and can be reused several times. The netting roll includes an inner cardboard core for better application & for machinery use.